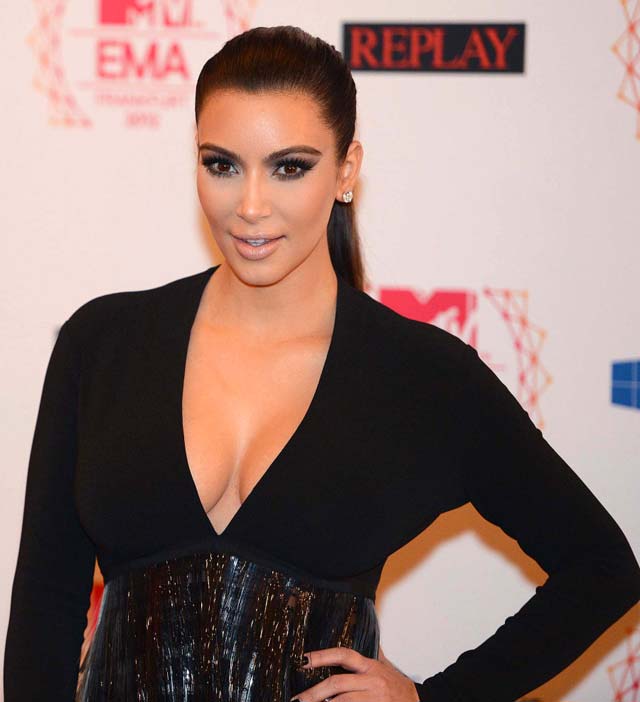 Kim Kardashian dropped everything when she got the opportunity to attend this year's prestigious Marine Corps Ball. According to multiple reports, Kimmy was asked by a service member to the Ball several months back, and she didn't hesitate. Despite having a busy schedule, Kim K. managed to jet off to North Carolina on Thursday night for the big event!
Kim Kardashian didn't mention that she was attending the 10th Marine Birthday Ball ahead of time on Twitter, but she was quick to talk about it after she left. An excited Kim told her millions of Twitter followers, "Just left the Marine Corps Ball. Thanks to all of the marines I had the opportunity to meet tonight ! Thank you for all that you do!"
Major celebrities have attended Marine Corps Balls in the past, some as special guests and others with actual dates. Kim K. was a special guest at the event in New Bern, North Carolina. She joins the ranks of Justin Timberlake and Mila Kunis: Both celebrities went to the Ball last year.
Did Kim Kardashian have her reality TV show cameras following her around at the event all night? Hopefully not. That would be very disrespectful to the wonderful, brave Marines who are willing to give their lives for freedom. The Marine Corps Ball is steeped in great history and tradition. It's a special, meaningful event, and it's great that Kim was able to experience it. Now, let's all just hope this doesn't wind up as a segment on 'Kourtney & Kim Take Miami'!