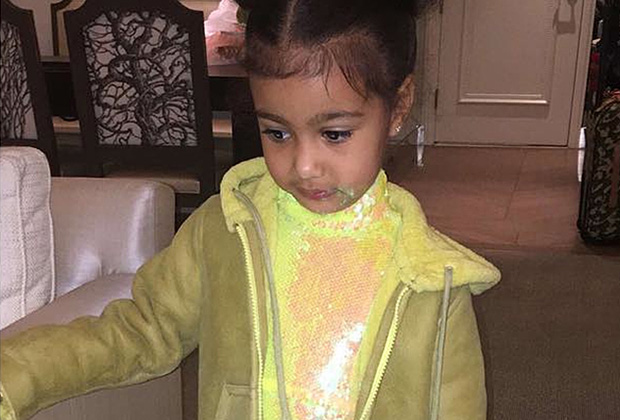 American TV star Kim Kardashian and her husband rapper Kanye West have announced the release of the first kid's collection under the brand Yeezy.
Their daughter North became the first to try it on. She posed in a yellow dress with sequins, which was put on under a sheepskin coat with a hood as in the last "grown-up" collection.
The other things which will be included in the lineup are kept secret. Release date is not named.
West began his designer career in 2015 with cooperation with Adidas Originals. He has released several collections of clothing and footwear. The latter was presented in mid-February during the Fashion Week in New York. Shoes and clothing from West are in limited edition.
In early January, Kardashian introduced several new products from the collection Yeezy. These were ankle boots with laces in sand color and sports pants with the sign Calabasas. On the latter three stripes are drawn, which is a reference to the traditional symbol of Adidas.