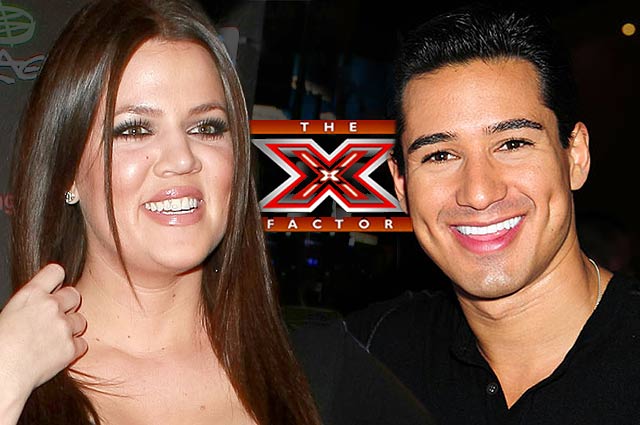 Khloe Kardashian has finally landed a very high profile gig that has absolutely nothing to do with her famous family. It doesn't involve endless clips showing sisters Kim and Kourtney Kardashian squabbling about business, boys and life in general. It won't give us more endless attempts by Khloe's mom, Kris Jenner, to control her family's destiny. No — it will just give us Khloe, doing what Khloe does best: entertaining us!
After weeks of speculation and premature announcements of "It's happening!" Khloe Kardashian has locked in a deal with Fox to co-host 'The X Factor' with Mario Lopez. One report claims that while Lopez' contract is already inked, Khloe's was still being hammered out late last night. Hopefully, it's already signed, sealed and delivered.
What gave Khloe Kardashian the edge when the show's creators were considering hosts? Apparently, Khloe and 'X Factor' judge Demi Lovato are big buddies, and that "helped seal her deal." Whatever the case, it's a huge step for Khloe Kardashian Odom, moving forward with her career in entertainment *without* the rest of her family. Go Khloe!
When can fans expect to see Khloe Kardashian hosting 'The X Factor'? In November, once the live competition shows start, so she's got time to get rehearsals in and learn the lay of the land before she goes on camera before millions of viewers.