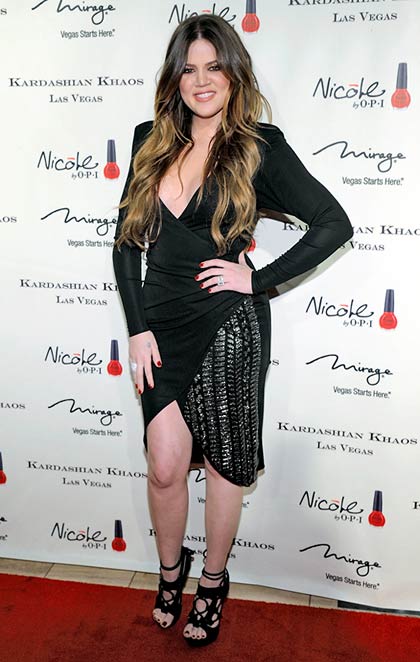 Khloe Kardashian's new dream job as the co-host of 'The X Factor' is definitely going to keep her busy in coming months. So busy, in fact, that some reports say she's decided that for now, she's going to put family plans on hold. And yes, that means stopping fertility treatments.
Is this a wise decision on Khloe K's part? Anyone who has ever undergone fertility treatment knows that it literally dictates every aspect of your life. Khloe's new gig is going to take up so much of her time, it would be very difficult to stick to the treatment plan. Maybe it is best that she takes a break: Trying to get pregnant is stressful enough, without the added pressure of a high-profile new job, too!
Now, for another big question: Is Khloe Kardashian's husband, Lamar Odom, okay with the decision to put pregnancy plans on hold? According to one source, yes, he is. A "friend" of the family tells Hollywood Life that Lamar is "supportive" and that Khloe "Believes that one day she will be a mom, just not right now."
Here's something to consider, too: Khloe Kardashian's decision to stop fertility treatments might take so much stress off of her that she winds up getting pregnant. It happens, and it could happen to Khloe.
Do you agree with Khloe Kardashian's decision to put her career above her pregnancy plans?