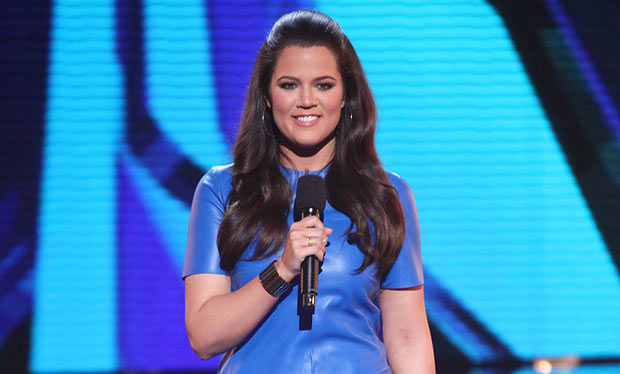 2012 is definitely Khloe Kardashian's year. The youngest of the Kardashian sisters has a great new job as co-host on 'The X Factor' and she's actually pretty good at it. The gig is getting a lot of exposure for Khloe, who will no doubt be busy busy busy in the weeks and months to come. Unfortunately, because she's so busy, she'll miss Thanksgiving with her husband, Lamar Odom.
Why won't these two lovebirds be together on Thanksgiving Day? Work, of course. Khloe will be taping The X Factor and Lamar is also going to be working, as the L.A. Clippers visit the Brooklyn Nets. And while it certainly stinks that Khloe and Lamar will be apart for the holiday, at least it's because they're both enjoying booming careers. For a while, things really looked touch and go for Lamar — but he's doing well so far this season with the Clippers. That probably makes the time these two do get to spend together a lot more pleasant.
For her part, Khloe Kardashian Odom doesn't seem overly upset that she and Lamar won't be sitting down to share Thanksgiving Dinner together. She says since he's also working, she won't feel "guilty" that she's unable to prep a big holiday meal for him.