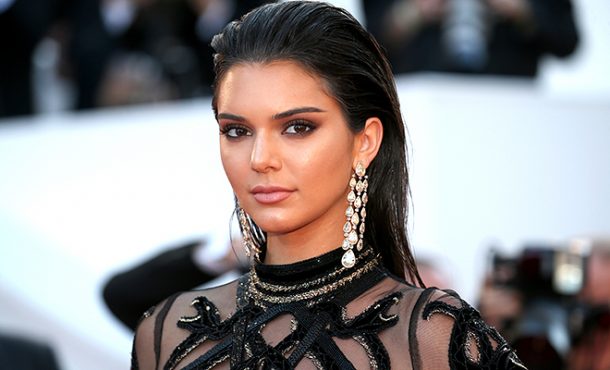 Kim Kardashian has already grabbed herself a tasty morsel –it is the  third year she is married to an American rapper Kanye West. But the TV star is not satisfied. Having decided to fill up the family with a new talent, Kardashian began an active matchmaking of her younger sister Kendall Jenner.
On the celebration of the 47th birthday of Jennifer Lopez Kim and Cristiano were among the guests, and they had a chance to communicate. She danced with the famous sportsman and was very delighted about him.
"Kim believes that Cristiano is just darling, quotes HollywoodLife the representative of the star. – Moreover, he's incredibly handsome and charming. Kim feels that he is perfect for Kendall. Perhaps their meeting was a fate". Now, Kim hopes to set Kendall and Cristiano a date.
By the way, in the foreign media there already has been a talk that the 31-year-old Ronaldo is not indifferent to a 20-year-old Jenner. Earlier this year, the footballer put "like" under the photo of the model in the social network. This act did not go unnoticed. Moreover, Kendall said many times that she believes Cristiano to be a 'smart man'.