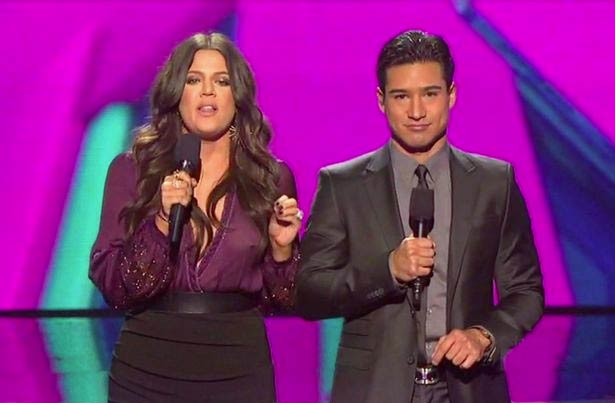 After weeks of build up, Khloe Kardashian Odom made her big debut as co-host of the FOX reality singing competition show 'The X Factor' on Wednesday night. How did she do? Pretty good, overall. And she certainly provided some distraction, in the form of a very sheer blouse and no bra. Combine that with the apparently chilly taping studio, and you've got a recipe for distraction. As Simon Cowell put it, "I think the air conditioning is on high tonight" adding, "It's very distracting."
From the start, it seemed, Khloe Kardashian had everyone's attention (especially Simon's). Lots of people probably expected KoKo to fail in her high-profile new hosting gig, but she didn't. In fact, she actually did really well, adding a little flair and drama to the show with her personality. She also pushed the judges a bit when they made vague, pretty unhelpful comments to The X Factor contestants. In other words, Khloe did what she does best: She spoke her mind, without hesitation!
Not everyone agreed that Khloe Kardashian rocked it on 'The X Factor,' including one Washington Post reviewer who said she "came across like the novice she is," among other things. No matter, because guess what she did? She boosted ratings! Word is, 'The X Factor" audience was up a full 30 percent from last week. Was that all because of Khloe K.? Probably not, but it bodes well for her future.
Did you watch Khloe Kardashian's 'X Factor' debut? If so, what did you think?