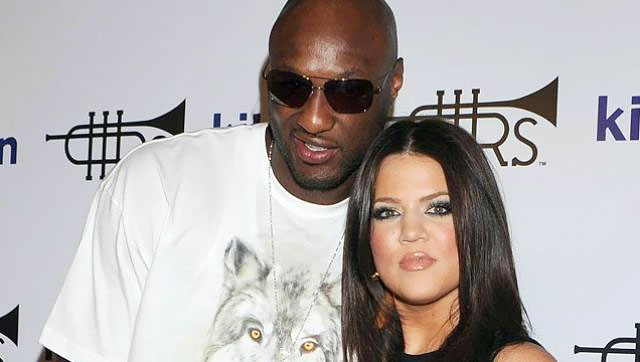 Now that Khloe Kardashian's sister Kim is pregnant, the pressure may be on Khole even more to have a baby. A new report claims that Khloe and her husband, NBA star Lamar Odom, are still having marriage problems and that Khloe is hoping that having a baby will quell any issues they're dealing with. That's not really a great way to handle things, but if the tension is from infertility, if she's able to get pregnant, all will be right for them once again.
According to a new report in Life & Style magazine, Khloe Kardashian is headed back to her fertility doctor with the sole intention of getting pregnant. Will she and Lamar Odom opt for infertility treatments, like IUI or even IVF? That might be the next step if she and Lamar are having major troubles conceiving naturally, after all. And the whole infertlitiy situation is ridiculously difficult for anyone faced with it.
Hopefully Khloe Kardashian can get pregnant soon, if that's truly what she and Lamar Odom want. Apparently, Khloe does want to keep everything on the down low, though, this time out. That's also an excellent idea. Having everyone in the world watching and waiting with you would be seriously stressful, and stress is the last thing a couple dealing with possible infertility needs!
Good luck to Khloe Kardashian this year. Hopefully she AND sister Kim can become first-time moms together in 2013.